Book Now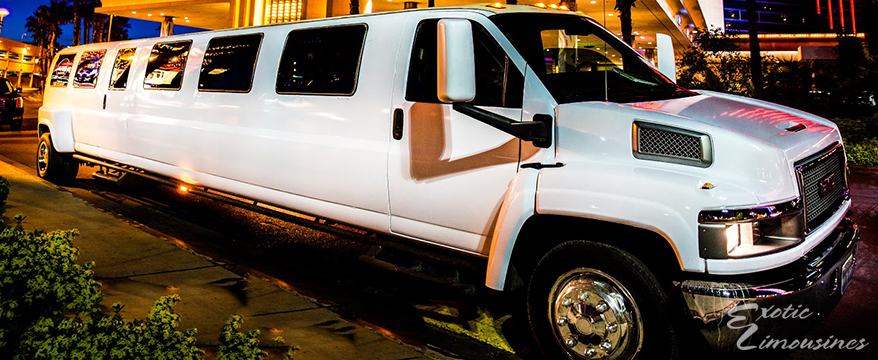 When you envision your wedding day, how do you picture it? If it's being treated like royalty and getting the true VIP treatment, then you've likely considered renting a limousine for the occasion. In Las Vegas, no wedding is complete without a source of luxury transportation to bring the lucky couple to the ceremony and the celebratory reception afterwards. With a wedding limo on call, you can keep your attention on the activities at hand and not have to worry about driving yourself or finding rides.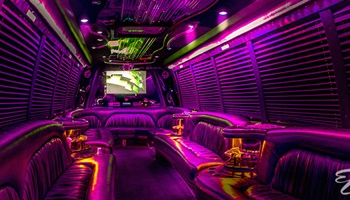 If you're in need of a reliable, powerful, and stylish luxury vehicle for your upcoming wedding, consider the stunning Ford Excursion. This sophisticated vehicle has a 12 passenger capacity, is white on the outside, and features luxurious leather on the inside. There's many other features to love about the Ford Excursion too, including its four televisions with 1-touch control panel, surround sound stereo, AM/FM/CD, fiber optic lighting with 6 colors, mirrored ceiling, and wet bar set-up (not stocked with liquor)
You want everything to be perfect on your special day. In addition to finding a beautiful venue, obtaining stunning wedding attire, and creating a delicious menu, you'll want to ensure that you have a quality source of transportation. Hiring a chauffeur-driven limo is by far the best way to get around on your wedding day. Not only does a luxurious limo set the mood, it can also eliminate a great deal of stress. Don't worry about being late to the ceremony or reception or having to navigate through traffic. Just sit back and relax.
A Las Vegas wedding limo is also the ultimate in convenience. Many limos are large enough to accommodate entire wedding parties, and offer the perfect amenities to keep guests comfortable and entertained during transportation to the various venues. Even with a large dress, the happy couple will have plenty of room to maneuver around the vehicle, including sufficient leg room for a comfortable ride. Most of all, riding in a Las Vegas limo is fun and truly an experience you won't want to miss.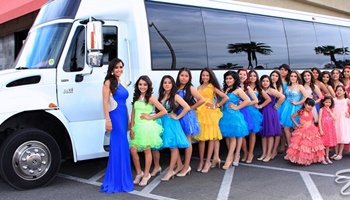 Your wedding will no doubt remain one of the most memorable occasions of your life. To ensure you'll have lasting memories, don't skimp on the details. Sure, you could rely on your own vehicle or a rental car to get you to and from the ceremony, venue, hotel, and other destinations of the day, but you'll likely encounter numerous problems along the way. Regular cars leave little room for wedding dresses and other necessities. They also force you to drive, which can add stress on an already chaotic day.
Choosing a Las Vegas wedding limo as your transportation of choice on your big day comes with numerous advantages, including a hassle-free travel experience. No need to worry about having to drive in busy traffic, dealing with road construction, or waiting in line during traffic jams. You can avoid the annoyance of having to find a parking spot near your venue or finding a designated driver at the end of the night to bring you home. With just a quick phone call, your personal chauffeur will be available to pick you up.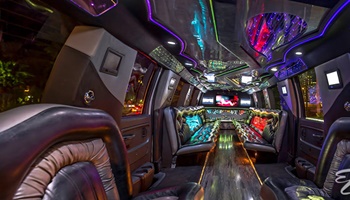 It's your wedding day and you want everything to run smoothly. However, one of your first priorities should be safety. When you choose to rent a Las Vegas wedding limo, you can rest assured that you'll be transported to your Las Vegas venue safely and by an experienced driver. Professional chauffeurs know their way around the city and know how to get you to your destination as fast and safe as possible. Choose only the best for your wedding by selecting a beautiful wedding limo.