Book Now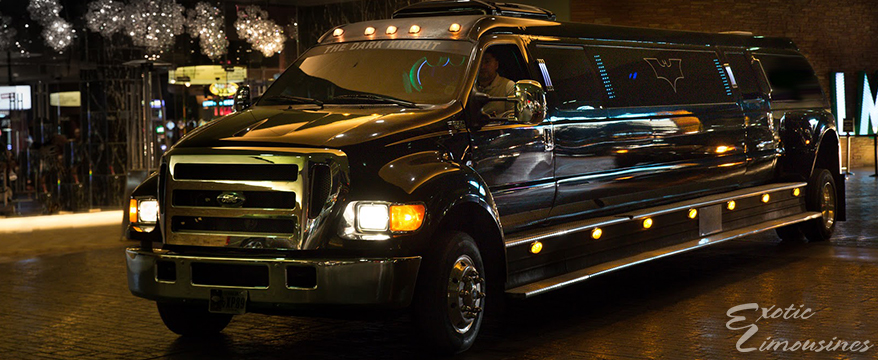 Limousines are no longer exclusively for the wealthy. In the modern world, nearly anyone can lift their social status by reserving a luxury vehicle for the day. For the man or woman who values classic rides, a super stretch large limousine is the ultimate choice. Driven by your own personal chauffeur, a super stretch large limo can easily transport small to large groups to and from the airport, to various celebrations or events, or simply around town while passengers enjoy the views of Las Vegas.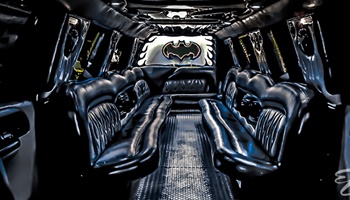 When it comes to super stretch limousines, the Ford E650 is one of the best in its class. With a substantial 26 passenger capacity, it's never been easier to transport large groups of people in a single vehicle with ease. The Ford E650 also has numerous amenities for passengers to enjoy, including fiber optic lighting, 42 inch television, DVD and CD player, high fidelity digital surround sound, and wet bars (not stocked with liquor). The exterior of the limo is black, while the interior is black and purple.
When you choose to rent our Las Vegas super stretch large limo, you'll be picked up at the destination of your choice and invited to kick back in the spacious passenger compartment of the stretch limo. With an experienced driver behind the wheel, you can rest easy knowing that you'll be transported safely to your targeted destination safely and as quickly as possible. The drivers know their way around Las Vegas, and know how to get through traffic as efficiently as possible.
Busy streets, traffic delays, road construction, and other common city issues can be major stressors, especially in an unfamiliar city like Las Vegas. When you choose to be transported via limousine, you can avoid these hassles and simply relax during your trip. Your time is valuable, and you don't want to waste it trying to navigate through chaotic roads and traffic jams. Use your time in the super stretch limo to socialize with friends, listen to music, watch some TV, or just enjoy the outdoor views of Las Vegas.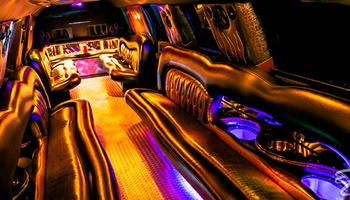 Limousines are used by a large number of people for various reasons. Businessmen and women often seek corporate limousines for business events and conferences. When transportation is needed for such events, a super stretch limo can evoke a professional and sophisticated impression. Limo chauffeurs will also ensure that their corporate clients arrive to their Las Vegas destination while receiving the highest level of safe, friendly, and prompt services.
In addition to business purposes, super stretch large limos are also utilized for personal reasons. Bachelor parties, bachelorette parties, weddings, birthday parties, and other events may require transportation. Instead of everyone driving in separate vehicles to the Las Vegas celebration, a super stretch large limo can provide reliable transportation for all guests. Individuals may also seek limos for other reasons. Some choose a limo to get to and from their favorite sporting events, while clubbing, or while sightseeing.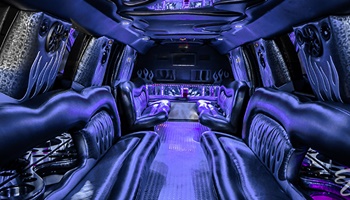 The Las Vegas super stretch large limo is a fun and secure way to get where you need to on time and stress-free. Super stretch limos are great for all types of occasions, from bachelor parties to proms. When you need a fast and safe ride, don't rely on taxi services or rental cars. Your limousine service will get you to your event or other destination on time, and pick you up promptly when you're ready to head home. Don't wind up in an unpleasant situation by trying to drive yourself around Las Vegas. Opt for the super stretch large limo and take time to let loose and relax as you're transported to your destination.