Book Now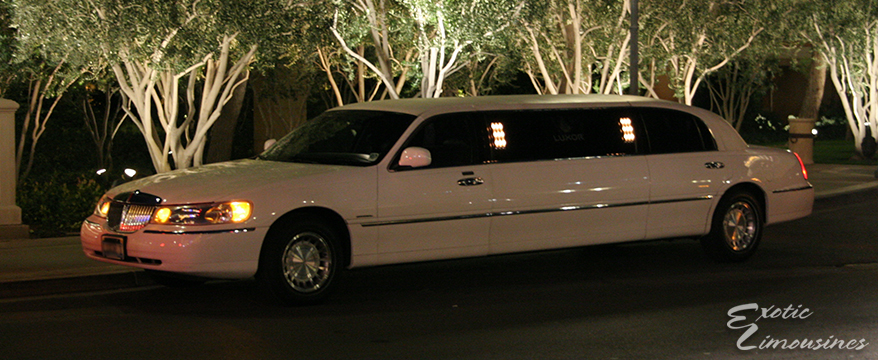 With professional airport transfer, you get the luxury of traveling to and from the airport in a comfortable, private setting. In Las Vegas, the McCarran International Airport sees millions of visitors arrive and depart the bustling city each year. If you're planning a trip to Sin City, you'll want to secure transportation ahead of time. When visiting Vegas, the optimal transportation option is a chauffeur-driven luxury vehicle. Las Vegas luxury vehicles can be found in many makes and models to accommodate groups of all sizes.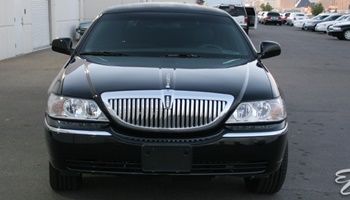 Depending on the size of your group, there are several options available that will accommodate your needs during your stay in Las Vegas. For smaller groups, a Lincoln Limousine offers a luxurious ride with plenty of privacy and excellent amenities. The spacious 10 passenger vehicle gives a great first impression with its sleek white exterior and pristine wrap-around seating in the interior.
The Lincoln Limousine contains many of the quality features you'd expect to see in an upscale luxury vehicle, including a wet bar (not stocked with liquor), leather interior, J-seating, CD and DVD player, fiber optic lighting with three colors, flat screen television, AM/FM/CD/IPOD ready, and a privacy partition between the passenger compartment and driver. In short, the Lincoln Limousine makes for a comfortable and relaxing ride.
For larger groups, there are multiple options that are suitable for airport pickup in Las Vegas. The Ford Excursion is a striking white SUV limo that has a total capacity of up to 12 passengers. This vehicle is the epitome of luxury with its leather interior, four televisions with touch control panel, mirrored ceiling, surround sound stereo, AM/FM/CD, fiber optic lighting with six colors, privacy petition, and wet bar set-up.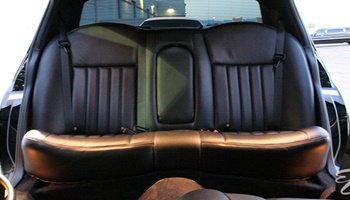 If you're interested in something even larger, a luxury bus is the way to go. An International Party Bus offers a nightclub feel inside a private, spacious vehicle. The Party Bus is electronically up-to-date with a wide range of features, including an iPod deck that links to a surround sound system and 42" LED TV. Inside the vehicle, passengers can also enjoy a bar for refreshments (not stocked) and light-up dance pole.
If you're heading to Las Vegas, having an airport limo readily available upon arrival can make traveling to a new city a cinch. There are also numerous benefits to choosing an airport limo. People are always looking to save as much time as possible. With the help of a reliable airport limo service, you are guaranteed to arrive on time to your destination safely and without the stress of having to navigate through an unfamiliar location.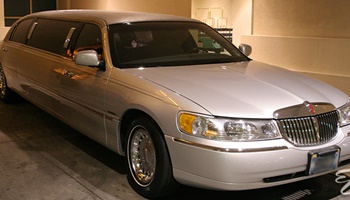 Acquiring a Las Vegas airport limo is also a breeze. It's best to make your reservations in advance to ensure that the vehicle you want is available for the date you arrive, and to avoid the hassles of having to locate a limo service with luggage in hand. When you reserve your transportation ahead of time, your chauffeur will be waiting for you at the airport when you step off the airplane.
Of course, many people choose an airport limo for the mere luxury of it. Modern limousines feature stylish accommodations that you just can't find in your average rental car. From entertainment systems and plush leather seating to HD video players and mini bars, you'll be transported to your hotel or other destination in complete luxury.
Transportation is often a big priority for individuals traveling to Las Vegas. Ensure that your trip to Sin City remains stress free and leisurely by securing transportation ahead of time. Having a Las Vegas airport limo on call can save you significant time and headaches in the long-run.