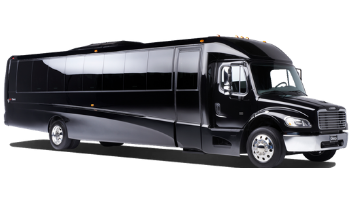 Party Bus
Book Now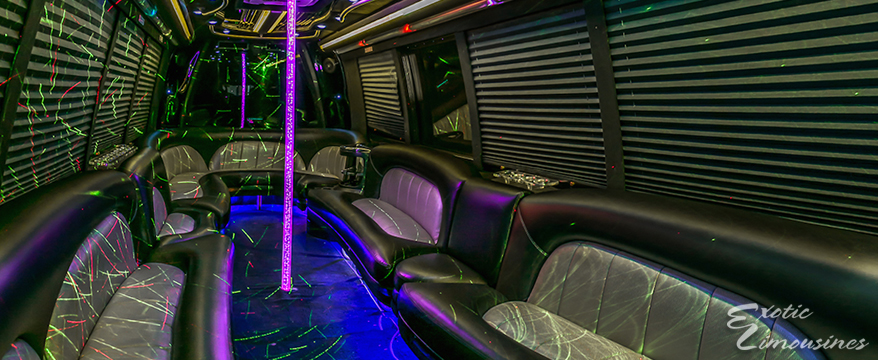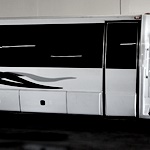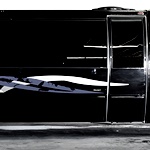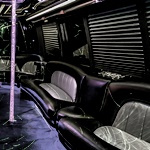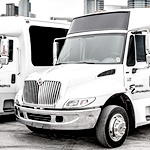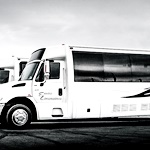 CAR OVERVIEW
Can't decide what vehicle to choose for your Las Vegas celebration? The party bus wins hands down. Featuring optimal style, unparalleled comfort, and plenty of space for all your guests, the party bus is the whole package. This type of vehicle offers a nightclub feel on wheels, and is perfect for nearly any kind of occasion. Bachelor party? Bachelorette party? Wedding? Birthday party? No matter the event, a party bus offers some of the most enjoyable features and entertainment found in a luxury vehicle.
Party buses have quickly become one of the most popular venues for partying and an all-around great time. These amped-up vehicles contain all of the amenities you'd ever want in a luxury vehicle, including dance floors, wet bars, and flat screen TVs. With plenty of amenities to keep your passengers entertained, it's easy to spend hours in the party bus sharing laughs and making memories. Picking up your friends in a party bus is also the ultimate way to impress your buddies, making you the envy of the group.
The International Party Bus holds a whopping 26 to 28 people. The bus is electronically up-to-date with a wide range of features to keep your group entertained all night. The iPod dock connects to a surround sound system, as well as a 42" inch LED TV. Guests can set the mood to create a nightclub feel by closing the privacy petition between the passenger compartment and driver, and by having a few refreshments from the in-vehicle bar. The bus also has a light up dance pole for all the guests to use and enjoy.
Whether you're looking to just sit back, relax, and sip on a cold beverage, dance with other party guests, or just watch the scenes out the large windows, you won't be disappointed with a ride in the party bus. If you prefer privacy, roll down the shades for a dimmed and relaxing atmosphere. When you're ready to enjoy the great outdoors, roll up the shades and let the driver know where you'd like to go. In Las Vegas, there is no shortage of awe-inspiring sights to discover.
One of the main advantages of choosing a party bus for your event is the ability to transport your group as a whole. When time is limited, it's important to stick to your itinerary to ensure that you have enough time to complete everything on your list. With a party bus, all of your guests can travel together to avoid transportation mishaps. Whether you plan on frequenting the Las Vegas nightclubs and bars, or simply want to celebrate in the bus all night, having a party bus can make the event process a breeze.
When you rent a party bus for the evening, you can avoid many of the hassles associated with a private rental car. There will be no worries about designated drivers after a night of drinking, and no one is left out of the fun. You can also skip the stress of having to search for a parking spot at every place you visit. With a party bus, you'll be provided by an experienced driver who will do all of the hard work for you, allowing you plenty of time to relax and have a good time.
If you're visiting Las Vegas for the first time, you'll likely want to see the city in detail. Driving doesn't allow you to really take in the sights. On a party bus, you'll have the opportunity to see Las Vegas up close and personal from the comfort of the plush leather interior seating. For the ultimate Las Vegas party experience, choose a party bus for your next event.