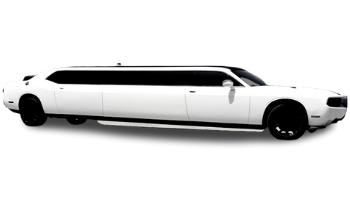 Dodge Challenger
Book Now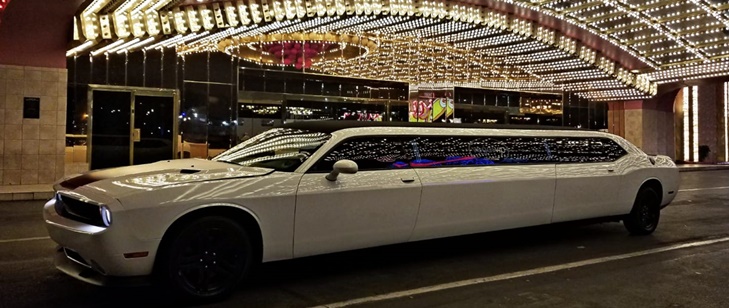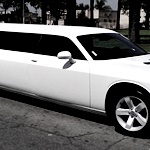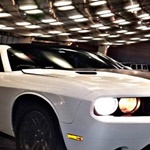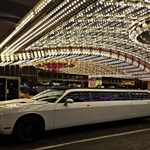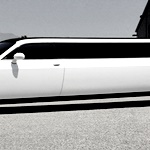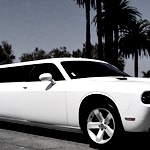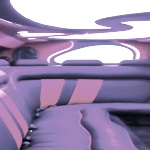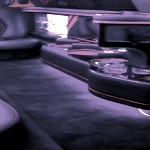 CAR OVERVIEW
Looking for something a little different in terms of luxury transportation? The Dodge Challenger Stretch Muscle Car Limousine is certainly a vehicle not seen every day. The masculine muscle car is able to accommodate up to 10 passengers, and features a white exterior, race trim wrap around seating, two televisions, LED lighting, superior sound system, iPod hook up, and unique light show. Rent the Dodge Challenger Stretch Muscle Car Limousine for all of your informal and formal events, from weddings and bachelor parties to birthday parties and corporate events. Just want to show off? The Challenger limo can also help with that.
The modern Dodge Challenger Stretch Muscle Car Limousine features an impressive 3.7 liter V-6 engine, rear wheel drive, and much more. The interior of the limousine is even more impressive, with a single window conversion, star lights, LED opera lights, dome lights, privacy divider window, custom ceiling, suede trim, and a new limo touch control system. The powerful vehicle also features dual alternators, dual batteries, a disco floor, chrome window moldings, a new bar design, surround sound system, subwoofer, flat screen LED monitors, and 20" chrome wheels that are sure to get everyone's attention. If you're looking for something that is a little edgier than your standard limousine, the Dodge Challenger Stretch Muscle Car Limousine is surely it.
When promptness is crucial, the Dodge Challenger Stretch Muscle Car Limousine can get you to your destination quickly, safely, and without delay. More reliable and better equipped than your standard taxi cab, the Challenger is able to get you where you need to go on time. As you'll have your own personal chauffeur, you don't have to worry about making unnecessary stops, as the destination of the vehicle is solely up to you. Don't worry about being late or having to rush to make it to your event on time, as your personal limo will get you there on schedule. When you have your own limo, you will also avoid many driving hassles. No fighting traffic, driving on busy highways or city streets, or dealing with the stress of road blocks or slow traffic. Just sit in the passenger compartment and relax as you're transported.
The Dodge Challenger Stretch Muscle Car Limousine is also a classy way to travel. When you rent this vehicle, you can guarantee that it's in pristine condition at the time of pickup, and the interior is spotless and organized. Ride solo if you prefer complete isolation, or invite a group of friends, co-workers, or clients along for the ride. Limousines are one of the safest ways to travel. Planning on drinking? There's no need for a designated driver, as your chauffer will be available to pick you up directly after the event. When traveling with a group of passengers who are all splitting the final bill, traveling via Dodge Challenger Stretch Muscle Car Limousine can actually be quite affordable when you take vehicle maintenance, fuel, and parking into consideration.
When you choose a professional limo service, you and your guests will also be provided with professional and courteous service from a friendly and accommodating chauffeur. Choosing the Dodge Challenger Stretch Muscle Car Limousine will ensure that your occasion is made even more special and unique. The Challenger limo adds a touch of style and elegance to any event, from proms to weddings, and much more. If you love the look of muscle cars, but the class and luxury of a stretch limousine, choose the Dodge Challenger Stretch Muscle Car Limousine for your next important event.